Welcome to our site!
PresenCE is the collective term for a group of Christians in Portaferry,
coming from all four of the established in the town.
You can read more about the objectives at the bottom of this page.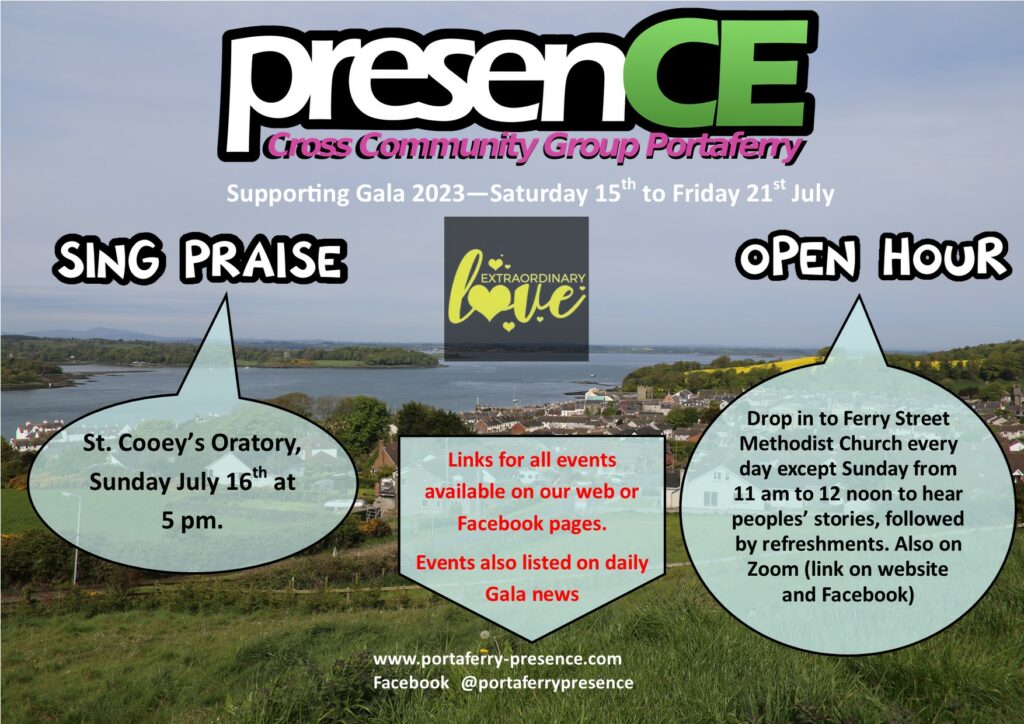 presenCE activities for Portaferry Gala 2023
Saturday 15th July to Friday 21st July
PresenCE activities gala 2023
A CELEBRATION OF EXTRAORDINARY LOVE

St. Cooey's Oratory

on Sunday July 16th at 5pm

Drop in to Ferry Street Methodist Church every day except Sunday from 11 am to 12 noon to hear peoples' stories, followed by refreshments.