Welcome to our site!
PresenCE is the collective term for a group of Christians in Portaferry, coming from all four of the established in the town. You can read more about the objectives at the bottom of this page.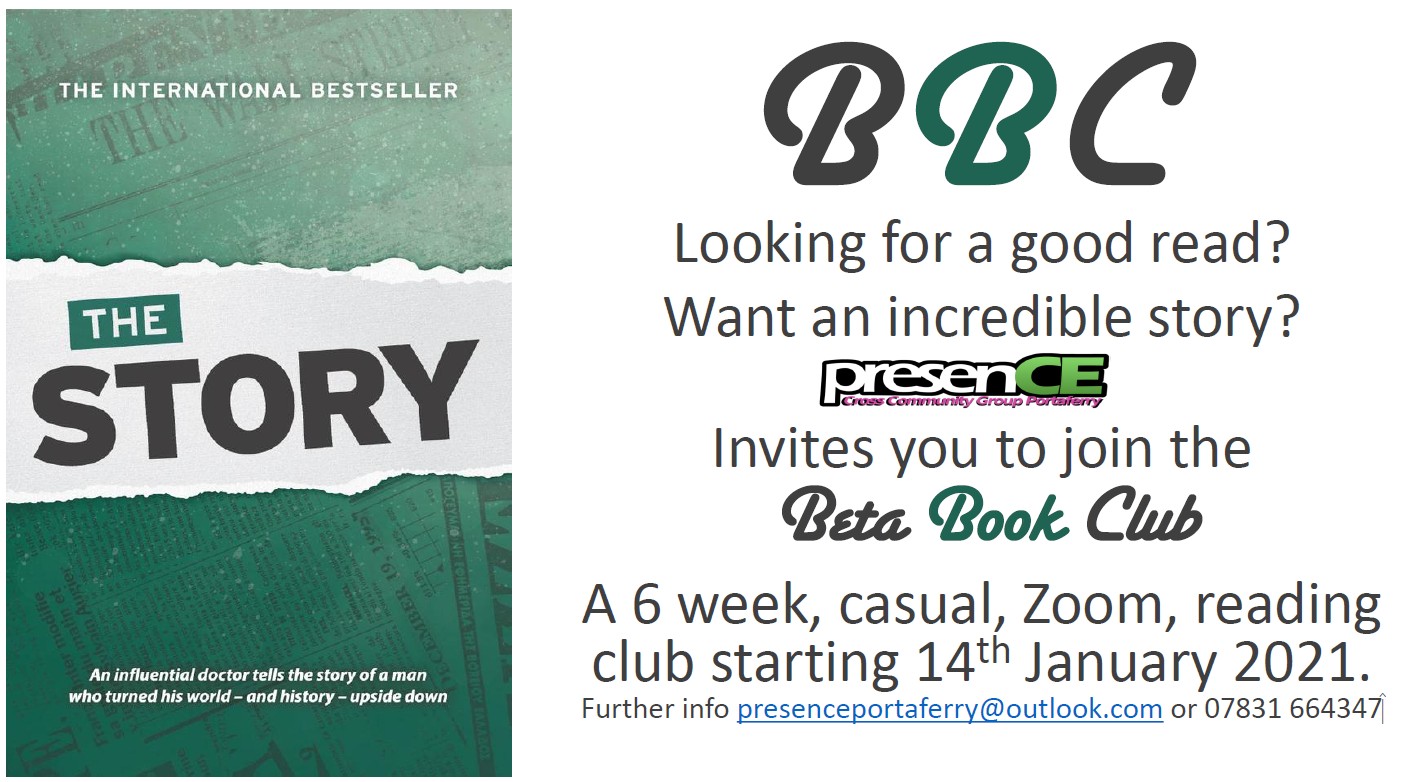 The Beta Book Club (our own version of the BBC) will be an opportunity to read 'The Story" - a two part text written by Dr Luke who tells the incredible story of a man who turned his world and history upside down! Stories we normally call The Gospel of Luke and the Acts of the Apostles are presented in a regular book format. We read a few pages each day in our own time and come together each week to share what we have noticed, learnt, want to question etc.
We discuss in a small group where everyone is a teacher and everyone is a learner and where no subject is off limits. It will run for 6 weeks from Thursday 14th January at 8:00pm.
Sadly we will have to start online - using Zoom - since social gatherings are unlikely to be permitted as early as January. We will look forward to the day when we can all be together and enjoy some hospitality as well as the friendships that have developed.
Please would you let me know if you might be interested so that I can arrange to get the materials ready. And please would you tell others and invite others to join us. This is for people of all faiths or none, whether committed or curious. We will have much richer discussions when we have a wide range of views and experiences. Indicating an interest is not commitment for now but allows us to prepare.
Maureen  
+44 78844 73027 or   edmondson.barhall@btinternet.com