Welcome to our site!
PresenCE is the collective term for a group of Christians in Portaferry, coming from all four of the established in the town. You can read more about the objectives at the bottom of this page.
COMING SOON – Carols on the SQUARE
On Thursday 9th December at 7pm, join us outside the Portaferry Market House to
to listen and join with the choirs in singing Carols.
Choirs taking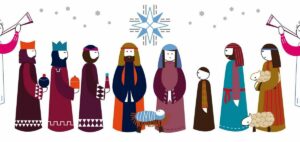 part are:
St. Mary's Primary School, Portaferry

Portaferry Integrated Primary School

The Salvation Army

The Victorian Singers

The Folk Group
Ending soon – the Gamma Book Club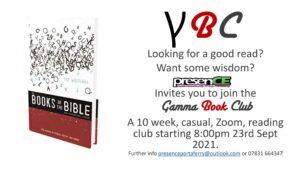 We did Alpha, we did Beta Book Club and had a great time at both.
So presenCE GAMMA Book Club was planned and has been a great success.
Our last session is on Thursday 25th November and there will an opportunity to reflect on our study and think about what next. We will convene by zoom but hopefully be able to add a physical get together in the future.