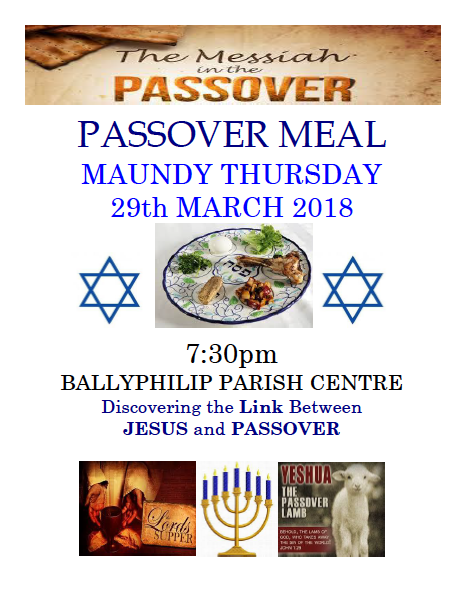 Friends,
     You are invited to join in a Passover Meal on Maundy Thursday 29th March at 7:30 in the Ballyphilip Parish Centre.
     This is a cross community event that helps us understand the Jewish tradition out of which Jesus and Christianity emerged.
     A 2 course sit down meal is involved so we do need to know in advance if you are coming.
     Please RSVP to Maureen Edmondson or Rev. Gill Withers by MONDAY 26th March latest. 
     I hope you can join us.